---
Draft Redpaper, last updated 18 Jun 2021
IBM® Spectrum Protect Plus is a data protection solution that provides near-instant recovery, replication, retention management, and reuse for virtual machines, databases, and application backups in hybrid multicloud environments. This IBM Redpaper publication focuses on protecting database applications. IBM Spectrum® Protect Plus supports backup, restore, and data reuse for multiple databases, such as Oracle, IBM Db2®, MongoDB, Microsoft Exchange, and Microsoft SQL Server. Although other IBM Spectrum Protect Plus features focus on virtual environments, the database and application support ... [more]
---
Redpaper, published 9 Jun 2021, last updated 18 Jun 2021
With IBM® Spectrum Virtualize and the Object-Based Access Control, you can implement multi-tenancy and secure storage usage in a Red Hat OpenShift environment. This IBM Redpaper® publication shows you how to secure the storage usage from the Openshift user to the IBM Spectrum® Virtualize array. You see how to restrict storage usage in a Red Hat Openshift Container Platform to avoid the over-consumption of storage by one or more user. These uses cases can be expanded to the use of this control to provide assistance with ... [more]
---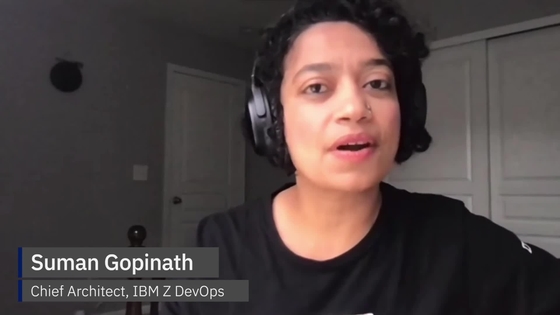 Automated Testing on Z
IBM Z Software
17 Jun 2021
IBM Z has been the platform of choice for enterprise business applications for many years. The applications themselves have evolved in complexity. In this video IBM Chief Architect Suman Gopinath explains the importance of a single testing pipeline regardless of application programming language used.
---
Blueprint, published 16 Jun 2021
The focus of this Blueprint is to demonstrate how IBM FlashSystem® with IBM Spectrum® Virtualize can be used as a preferred back-end persistent storage for VMware Tanzu-based deployments. This document describes the use of IBM® FlashSystem storage volumes as virtual volumes (vVols) that are made available to provision persistent volumes for a VMware Tanzu deployment. All models of IBM FlashSystem family are supported by this document, including:
FlashSystem 9100 and 9200
FlashSystem 7200
FlashSystem 5000
IBM SAN Volume Controller
All storage that is ... [more]
---
Draft Redbooks, last updated 15 Jun 2021
This IBM® Redbooks® publication describes the installation, integration, and configuration of IBM Security Guardium Key Lifecycle Manager (GKLM), including the container edition for deployment in Red Hat OpenShift and Kubernetes clusters, or on IBM z/OS container extensions (zCX).
---
Redbooks, published 28 Jan 2020, last updated 15 Jun 2021
This IBM® Redbooks® publication will help you install, configure, and use the new IBM Fibre Channel Endpoint Security function. The focus of this publication is about securing the connection between an IBM DS8900F and the IBM z15™. The solution is delivered with two levels of link security supported: support for link authentication on Fibre Channel links and support for link encryption of data in flight (which also includes link authentication). This solution is targeted for clients needing to adhere to Payment Card Industry (PCI) or other emerging data security standards, and those who are ... [more]
---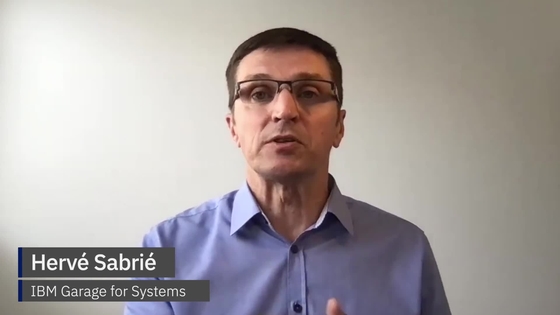 Four ways to transform your mainframe for a hybrid cloud world
Cloud
11 Jun 2021
In today's world digital transformation and modernization of the core IT landscape is on the agenda of most mainframe CIOs. In this video IBM Garage for Systems specialist Hervé Sabrie describes four strategic elements to digital transformation.
---
Redguide, published 9 Jun 2021
This IBM Redpaper™ publication introduces the IBM Spectrum Scale immutability function. It shows how to set it up and presents different ways for managing immutable and append-only files. This publication also provides guidance for implementing IT security aspects in an IBM Spectrum Scale cluster by addressing regulatory requirements. It also describes two typical use cases for managing immutable files. One use case involves applications that manage file immutability; the other use case presents a solution to automatically set files to immutable within a IBM Spectrum Scale immutable ... [more]
---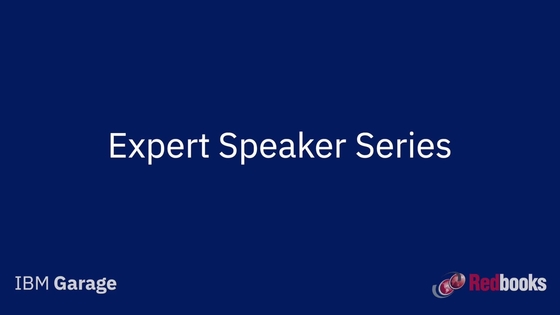 Infrastructure resiliency
Storage Solutions
4 Jun 2021
Resilience has been in the headlines of industry media for months because organizations have been disrupted by technology-related disasters. This increasing demand for more resiliency can't be answered with traditional methods of protection, which rely strongly on hardware duplication and data replication across multiple datacenters. IBMers Paolo Vitali and Ivan Deleuze describe how to handle these new types of threats through an infrastructure resiliency architecture.
---
Redpaper, published 4 Jun 2021
The IBM® mainframe remains a widely used enterprise computing workhorse, hosting essential IT for the majority of the world's top banks, airlines, insurers and more. As the mainframe continues to evolve, the newest IBM Z® servers offer solutions for AI and analytics, blockchain, cloud, DevOps, security and resiliency, with the aim of making the client experience similar to that of using cloud services. Many organizations today face challenges with their core IT infrastructure:
Complexity and stability An environment might have years of history and be seen as too complex to ... [more]
---