---
Draft Redpaper, last updated 18 Jun 2021
IBM® Spectrum Protect Plus is a data protection solution that provides near-instant recovery, replication, retention management, and reuse for virtual machines, databases, and application backups in hybrid multicloud environments. This IBM Redpaper publication focuses on protecting database applications. IBM Spectrum® Protect Plus supports backup, restore, and data reuse for multiple databases, such as Oracle, IBM Db2®, MongoDB, Microsoft Exchange, and Microsoft SQL Server. Although other IBM Spectrum Protect Plus features focus on virtual environments, the database and application support ... [more]
---
Redpaper, published 9 Jun 2021, last updated 18 Jun 2021
With IBM® Spectrum Virtualize and the Object-Based Access Control, you can implement multi-tenancy and secure storage usage in a Red Hat OpenShift environment. This IBM Redpaper® publication shows you how to secure the storage usage from the Openshift user to the IBM Spectrum® Virtualize array. You see how to restrict storage usage in a Red Hat Openshift Container Platform to avoid the over-consumption of storage by one or more user. These uses cases can be expanded to the use of this control to provide assistance with ... [more]
---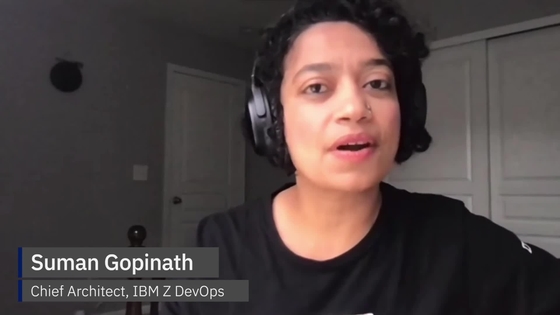 Automated Testing on Z
IBM Z Software
17 Jun 2021
IBM Z has been the platform of choice for enterprise business applications for many years. The applications themselves have evolved in complexity. In this video IBM Chief Architect Suman Gopinath explains the importance of a single testing pipeline regardless of application programming language used.
---
Blueprint, published 16 Jun 2021
The focus of this Blueprint is to demonstrate how IBM FlashSystem® with IBM Spectrum® Virtualize can be used as a preferred back-end persistent storage for VMware Tanzu-based deployments. This document describes the use of IBM® FlashSystem storage volumes as virtual volumes (vVols) that are made available to provision persistent volumes for a VMware Tanzu deployment. All models of IBM FlashSystem family are supported by this document, including:
FlashSystem 9100 and 9200
FlashSystem 7200
FlashSystem 5000
IBM SAN Volume Controller
All storage that is ... [more]
---
Draft Redbooks, last updated 15 Jun 2021
This IBM® Redbooks® publication describes the installation, integration, and configuration of IBM Security Guardium Key Lifecycle Manager (GKLM), including the container edition for deployment in Red Hat OpenShift and Kubernetes clusters, or on IBM z/OS container extensions (zCX).
---